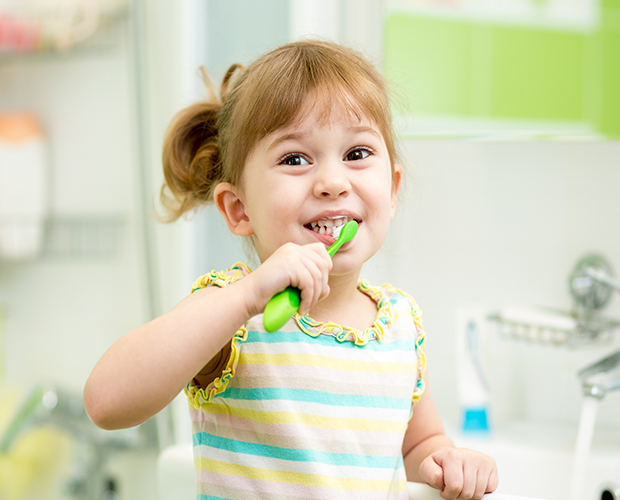 Pediatric Dentist
Middletown, NY
A pediatric dentist should be an important part of your child's overall health. Just as you look to a pediatrician to diagnose and treat medical issues that your child may face, you need to include a dentist in your child's wellness. From the time your son or daughter starts getting teeth, up through their teenage years, make sure you schedule and keep regular dental appointments.
As children grow, they encounter issues with tooth decay, gum disease or damaged teeth. These problems are painful and can affect a child's appearance. Without intervention, these conditions can become worse and lead to bigger concerns.
Call our pediatric dental office today and schedule an appointment for a wellness checkup with us.
Common dental problems a pediatric dentist can solve
An experienced pediatric dentist is used to treating younger patients. These children come to the office with a wide variety of needs and concerns. Parents should bring the child to see the dentist for routine checkups and for immediate dental care. The dentist can identify and relieve the following conditions:
Cavities and other consequences of tooth decay
Gum diseases such as gingivitis and periodontitis
Chipped, cracked and broken teeth
Misshaped and discolored teeth
Parents should bring children to the pediatric dentist every six months for a wellness checkup. At these visits, the staff will review the child's health and dental history. An assistant will take X-rays of the child's teeth to check for deep cavities or infections. A hygienist then cleans the child's teeth by scraping off plaque, tartar and other buildups. The hygienist also uses an ultrasonic tool to clean the front and back of every tooth. The dentist will examine the child's mouth to look for visible signs of decay or other damage.
Importance of consistent checkups
Dentists recommend that children brush at least twice a day and floss daily. Parents should also limit the quantity of sugar that the kids consume. Doing these things will increase the child's likelihood of achieving good oral health. Still, semiannual dental examinations are vital. At these appointments, the dentist can diagnose conditions before the situation gets worse. The dentist can treat conditions and educate parents and children on proper oral hygiene techniques.
The advantages of seeing a pediatric dentist
Many parents decide to take children to a family dental office or general dentist for cleanings, treatments and restorative care. A general dentist can work with patients of all ages, but a pediatric dentist focuses on children. These professionals work with toddlers, children, preteens and teenagers all day. This dentist will have additional knowledge and training beyond the four years of dental school. To work in pediatrics, the dentist must learn about dental issues specific to children, including psychological and behavioral challenges.
Choosing the right dentist
In most places, there are numerous options when it comes to selecting a pediatric dentist. This does not mean any choice would be right for the child. Parents need to carefully pick a provider they know will meet the child's and family's needs. It can be helpful to get recommendations from family members, friends and co-workers. Reading online reviews can also offer insights into what people have experienced at different offices. Parents cannot forget to verify whether the office accepts their insurance plan too.
Looking for the qualities
It takes a certain type of professional to be a successful pediatric dentist. This dentist must be able to have a good rapport with parents and kids of all ages. Good dentists know how to calm and reassure scared, nervous children. Parents should also watch for attributes such as patience, humor and sympathy. The dentist should also be a good listener — both to the young patient and to the parents. Also, there is no substitute for experience and having a long track record of successfully treating children.
Attributes of a good dental office
Parents should notice a significant difference between the ambiance of a general dentist office and one at a pediatric dental office. A general dentist does not worry as much about the way the office looks. However, this is vital in a pediatric dental office. Instead of using neutral colors and traditional furniture and décor, pediatric dentists use a fun approach. Parents will find bright, exciting colors and designs. On the walls, children will love seeing familiar cartoon scenes or movie characters.
Along with making wellness examination appointments every six months, parents must watch for urgent oral health conditions. If the child breaks a tooth or loses a permanent one, the parent should call for an emergency appointment. The dentist should be able to schedule a same-day visit. Also, the dentist may ask the child to come in more frequently if there are ongoing needs such as multiple cavities or gum disease.
For urgent dental matters, it is critical for parents to get kids to the pediatric dentist. An emergency pediatric dentist can see the child for same-day appointments. Parents should not wait for a regular appointment if the child has severe toothache, an abscessed tooth, a broken tooth or significant swelling in the jaw.
Even infants can benefit from a trip to the pediatric dentist. A condition called tongue-tie is common at birth. This occurs when the tissue connecting the bottom of the tongue to the mouth is too short or too tight. A similar problem can occur with the tissue connecting the baby's lip to the upper gum. Tongue-tie and lip tie can make it difficult for the infant to eat and can also lead to poor dental health. The dentist can use laser surgery to remove the tissues and resolve the issue.
A good decision
Instead of taking your child to a general dentist's office, consider the advantages of choosing our pediatric dentist. The entire staff dedicates every effort to help young patients feel more comfortable and at ease. From routine checkups to the most troubling emergencies, our team will make sure your child gets relief.
Hudson Valley Pediatric Dentistry is located at 75 Crystal Run Rd Suite 235 Middletown, NY 10941.
Recent Posts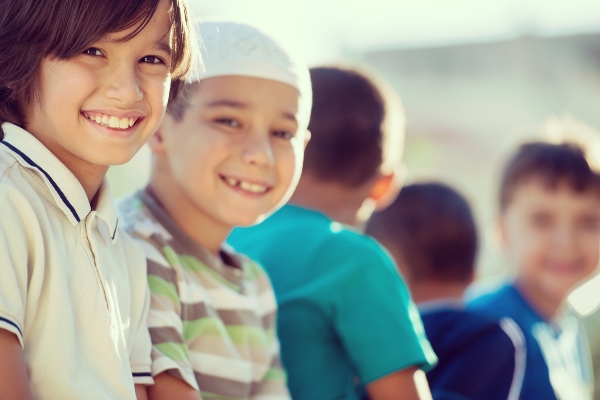 When does my child need pediatric dentistry? This is a question that many parents often ask. The answer may vary depending on the opinion of the pediatric dentist. However, most pediatric dentists believe that a child should go to pediatric dentistry by their first birthday.A child needs to get used to the dentist at an…