Our Mission - Pediatric Dentist in Middletown and Orange County
At Hudson Valley Pediatric Dentistry, our mission is to provide young patients with a friendly, safe environment where dental care is a learning experience for both patients and parents. By prioritizing your child's comfort and understanding of effective oral hygiene, pediatric dentist Dr. Geri-Lynn Waldman is able to create positive dental experiences for children of all ages. Located in Middletown, our dental practice is pleased to offer kid-friendly care for children and patients with special needs from throughout Sullivan and Orange Counties.
The Importance of Pediatric Dentistry
Many adult oral habits are a result of habits developed during childhood and early adolescence. Consequently, many of the oral issues that adults face, such as bite problems, chronic infections, and dental anxiety can be traced to dental interactions patients undergo as children. Maintaining a healthy, beautiful smile during adulthood begins with implementing the right hygiene techniques early on through dental care specially tailored for children's smiles.
Unlike adult general dentistry, pediatric dentistry requires additional specialized training in order to fully address dental issues that can affect developing smiles. A graduate of Columbia University, School of Dental and Oral Surgery, Dr. Geri-Lynn Waldman has over 14 years of experience protecting the smiles of children as young as six months and as old as 18 years.
In addition to children's dentistry, our Orange County pediatric dentist also specializes in providing effective dental care for children with special needs. Through our emphasis on creating a safe space for all children, our children's dentist is able to provide all patients with a friendly environment where they can feel comfortable receiving dental care.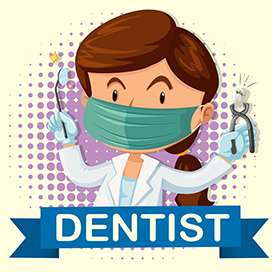 Our Team
From the moment patients walk in the door to any future appointments, our team strives to create a fun and comfortable environment to help children relax. With a more-friendly setting, we can help ease children into dental care and a regular oral health routine. Our team will remain patient and work with the child to provide the proper pediatric dental care they need. We will take the time to examine a child's teeth and determine if there are any early warning signs of a more serious dental condition we need to prevent. We can also help parents/guardians learn effective techniques and methods for promoting a child brushing their teeth at home regularly. We take the time to examine your child's teeth
About Us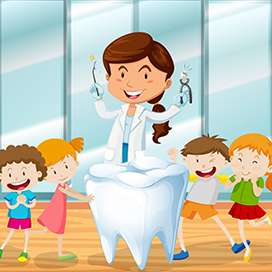 Our Services
Many caregivers are unfamiliar with the importance of primary teeth. In fact, primary (baby teeth) are crucial to the development of healthy adult dentition. They provide the structures necessary for proper nutrition, speech articulation and development of the upper and lower jaws. Failure to care for your child's teeth properly may lead to increased risk of dental caries and subsequent pain, infection and premature tooth loss. Some of the services our office provides to ensure your child's oral health include preventive dentistry, sealants, tooth-colored fillings and crowns, baby root canals, space-maintainers, sports mouthguards, fluoride treatment, sedation dentistry, laser tongue and lip revision and more.
View Our Services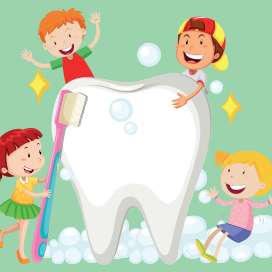 Patient Information
To begin the treatment process, we will need to gather information on the child's medical history, current condition, allergies, previous oral health treatment and any other pertinent information. After conducting an examination, we will be able to combine this information and determine the most effective treatment. Even if it is just a regular dental checkup, dental appointments are crucial for the child's oral health. These appointments help to keep the teeth healthy and track any possible signs of other issues forming. The most effective treatment for oral health issues is prevention. With our guidance and services, we can correct various dental deformities or issues to benefit a child's oral health.
Patient Information