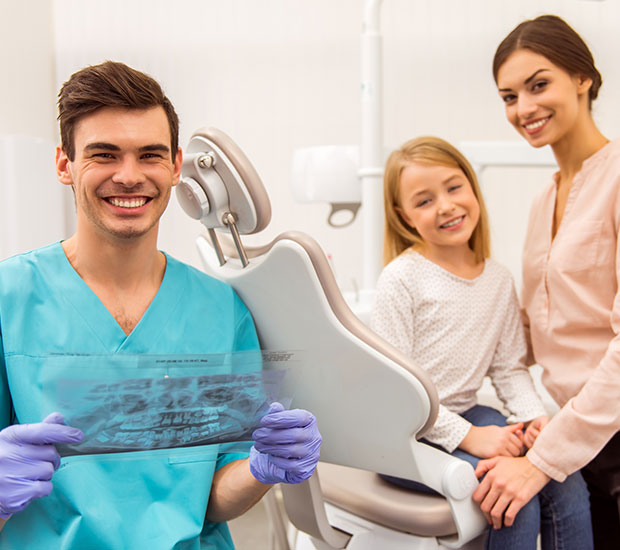 Dental Center
Middletown, NY
If you live in Middletown or the local area, we invite you to schedule an appointment with our dental center. We can treat your child and ensure that he or she is in excellent oral health. We understand how essential healthy teeth and gums are to a child's ability to enjoy life and live without restriction. A child's teeth are necessary to eat and speak properly. Without healthy teeth, daily activities can become difficult for your child. Our objective is to prevent your child from experiencing this inconvenience by keeping your child's teeth healthy and intact as he or she ages. This starts with preventative care. The most effective way to continue a steady practice of preventative care for your child is by scheduling a teeth examination twice a year.
The type of issues our pediatric dentist can treat
Selecting a New Dental Center
We invite you to call 845-363-4177 and schedule an appointment with our dental center. If you are currently in search of a dentist for your child, you can be confident that visiting our office will give you access to comprehensive dental care. Our office will address all of your oral health concerns, along with the goals you have for your child's smile. We are conveniently located in Middletown and offer appointment times that work for your family. If you would like to learn more about our office, we invite you to stop by and meet our staff or read our reviews to hear what our patients have to say. The biggest compliment we can receive is when a patient refers their friends and family to us. We are pleased that so many of our patients have made the effort to write a review and recommend our services to other family members.
Our Philosophy of Care
When selecting a new dentist, it is important to find one that practices a philosophy of care that you are in agreement with. The philosophy of care influences the approach and the treatment methods an office provides. At our dental center, we are passionate about the health of our patients and the impact that it can make on their lifestyle. We do not view dental care as an isolated issue, rather, as something that influences your child's ability to enjoy life and live without fear of discomfort. Our holistic approach begins with preventative care, since we are confident in our ability to reduce the likelihood of your child developing cavities or an infection. Preventative care often involves regular teeth cleanings, fluoride treatments and a deep cleaning of the gums when necessary. We also focus on both restorative and cosmetic dentistry. This allows us to treat any teeth that have been damaged, while also improving the overall appearance of your child's smile. Our approach is designed to ensure our patients have a healthy smile that they can enjoy showing off. If you would like to learn more about how we can help your child, call (845) 363-4177.
Procedures Performed in Our Dental Center
When your child visits our Middletown, NY dental center for a typical checkup, we will begin by examining your child's teeth and gums. This preliminary examination, allows us to identify any cavities that require treatment or gum disease that must be dealt with. Since our top priority is your child's dental health, we will address these issues first. Next, we will discuss the least favorable qualities about your child's smile and possible plans for how to best correct it. Given the wide variety of cosmetic dentistry solutions we have available, there is virtually no issue that we cannot address in our Dental Center. Some patients even find that they do not need braces after we have finished improving the appearance of their teeth.
Some examples of the procedures we perform:
Dental restorations
Upon visiting our Middletown dental center, we can work to restore any of your child's teeth that have been damaged. This includes teeth that have been cracked or chipped in an accident. We have several tools for correcting the problem that include a dental crown, dental veneer and dental bonding procedure. Natural-looking crowns are often a preferred solution, since crowns act as a cap that surrounds the exposed portion of the tooth. By not allowing anything to touch the natural tooth, a crown serves as a protective barrier against infection from bacteria, the force of biting and anything else that may come in contact with the damaged tooth. Our goal for restorations is to create a tooth that looks beautiful while being entirely functional.
Cosmetic dentistry
In our dental center, we can improve the appearance of your child's teeth by closing gaps in between teeth, covering dark stains, and even changing the overall shape and size of your child's teeth. Dental bonding is one way to help close gaps between a child's teeth. However, at times, the only necessary action is to simply whiten teeth and remove the stains. We can assist with that in our Middletown dentist office. Our whitening treatment is far more effective than what you can purchase in the store, since it will whiten your teeth by eight shades or more after penetrating the enamel. The procedure is completely non-invasive and creates a dramatic difference in the appearance of your child's smile.
Preventative care
In our dental offices, we find that the prevention of oral health problems is critical. In many cases, cavities and infections can be avoided when your child's teeth are cleaned and examined on a regular basis. Gum disease is a possible consequence of bad dental care and can lead to tooth loss as an adult. This disease forms when plaque becomes trapped under the gums and begins to irritate them. This condition can be caught and treated early before there are any long-term health consequences.
We invite you to call 845-363-4177 to schedule an appointment with our dental practice so that your child can experience our superior service and patient care.
Back to top of Dental Center
Recent Posts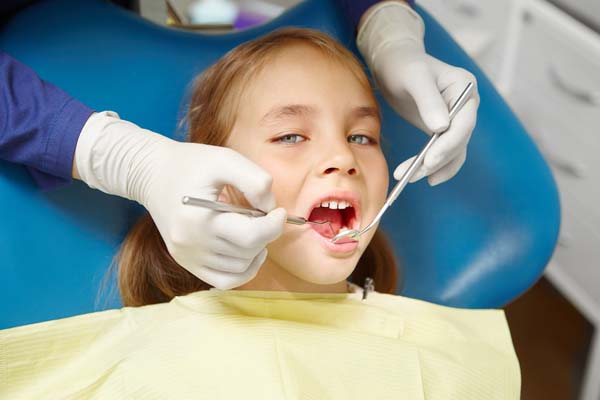 Wondering how often your child needs pediatric dental checkups? Read on to learn more. The first dental visit is a significant event in a child's life, often accompanied by feelings of fear and anxiety. When evaluating the advantages of having a pediatric dentist, several key benefits come to mind.Pediatric dentistry offers numerous advantages and positive…
Explore additional topics covered on our website: