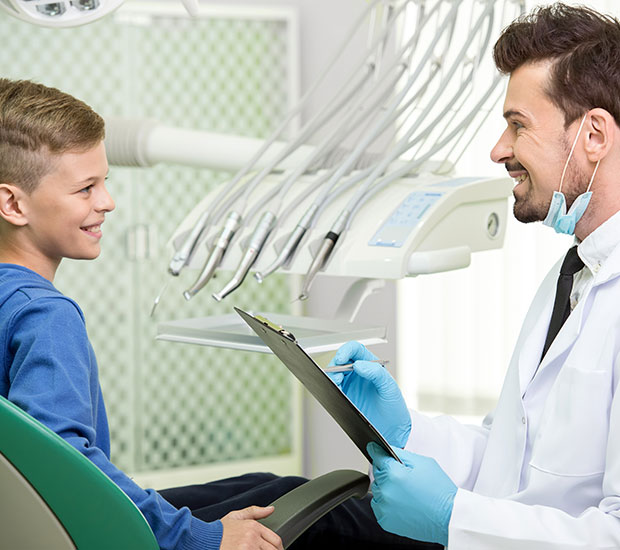 Find the Best Dentist
Middletown, NY
If you are looking for the best dentist in Middletown to treat your child or children, we invite you to schedule an exam with our dental office by calling 845-363-4177. At Hudson Valley Pediatric Dentistry, we offer high-quality patient care and would be delighted to assist your child. If you prefer to do your own research to determine which dentist is the right one for your child, it is important to understand what specific character traits or services you are looking for. For example, not all dentists in Middletown or the surrounding area treat children. So, if you have little ones in need of gentle dental treatment, you may want to seek out the best dentist that can provide comprehensive care. If your child needs to replace damaged teeth with permanent, natural looking ones, you may be interested in locating the best cosmetic dentist in Middletown. Given the number of dentists in NY this may seem like a daunting task, however, it is easier than you may think. Here's how:
Read Reviews
One of the easiest and best places to start conducting a search for the best dentist in Middletown, is by reading reviews online. If you are interested in a particular service or need to treat a specific age group, add those keywords to your search. For example, "best dentist in Middletown for children." After the paid ads and local business listings, a variety of review sites will typically pop up. Yelp tends to be at the top along with Angie's List. By clicking through to those sites, you can read other patient reviews. Yelp uses a star rating system, so it is easy to identify if a dentist office is beloved by patients or is in need of improvement. You can even look at the profile of the person writing the review to see how many reviews they have written. This can be helpful in determining the quality of the reviews.
Another way to read reviews is to look on Google+. When you conduct a search for the best dentist in Middletown, the local listings will appear next to the map, directly underneath the paid ads. Under each listing is both a star and numerical rating, based on reviews that patients have written on the dentist's Google+ profile. We encourage patients to write reviews. The patient input helps others, who have not visited our office, understand our environment and the high quality of care we provide. Conducting an online search allows you to glance at the dental offices listed. This way, based on patient experiences, you can see who the best in the area is.
Social Media
Understandably, one of the easiest ways to find the best dentist in Middletown is to hear what other patients have to say and schedule an appointment to see for yourself. But how do you determine which dentist to call in the first place? Social media is an excellent place to start. If you have friends in the area that share a similar perspective or lifestyle with you, they may also have similar needs when selecting a dentist. Check out their Facebook profile to see if they are a fan of any local dental practices. You can then visit the profile page for that dentist and read information about their practice as well. You may see reviews posted on the dentist's social media profile, so this is a helpful resource for reading what local patients have to say.
If you are looking for the best cosmetic dentist in Middletown, best family dentist in Middletown or even the best provider of dentures, you can also receive helpful information by asking a question for referrals on Facebook or Google+. This provides you with a quick and easy way to get recommendations and then proceed to read reviews about the dental office.
Face-to-Face Referrals
Another easy way to find the best dentist in Middletown, is to ask friends who they take their children to for dental appointments. If you believe that your child is in need of a specialist, a general dentist can refer you or you can ask around to see if any of your friends have found the best dentist in Middletown. Not all dental practices can help children patients for things like treating gum disease or restoring damaged teeth. It is important to find the right dental center for your child's needs, regardless of recommendation. Very often, you will find that your friends are happy to brag about a positive experience their children had when getting their teeth cleaned, going through a dental bonding procedure or even getting a cavity treated. When you receive a referral from a friend, look up the dentist's website to get more information and to make sure that they offer the services your family needs.
Research
Conducting research is another effective way to find the best dentist in Middletown. Similar to when you were looking for reviews, conduct a search for the "best dentist in Middletown" and the service that you are looking for. Visit the various websites for the dental offices that come up and read through the information on their site, along with the services that they offer. This will give you a good idea of whether the dental office you are looking at is the best cosmetic dentist in Middletown, the best emergency dentist in Middletown or none of the above. Compare the information they present with the information provided on the websites of other dental practices, until you find one that you feel will best fit the needs of your family.
We invite you to visit our dental office, discuss your oral health concerns, and learn how we can provide solutions for your family's dental needs.
Back to top of Find the Best Dentist
Recent Posts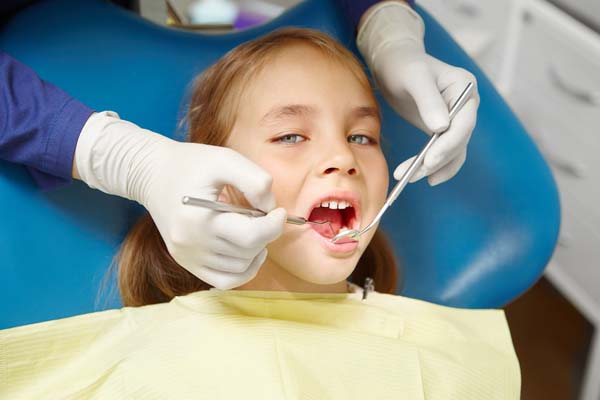 Wondering how often your child needs pediatric dental checkups? Read on to learn more. The first dental visit is a significant event in a child's life, often accompanied by feelings of fear and anxiety. When evaluating the advantages of having a pediatric dentist, several key benefits come to mind.Pediatric dentistry offers numerous advantages and positive…
Explore additional topics covered on our website: